Academic Entrepreneurship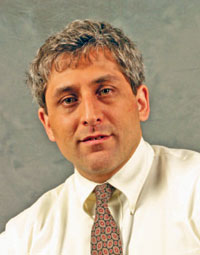 Donald S. Siegel
Dean of the School of Business and Professor of Management
University at Albany, SUNY
Campus Center Ballroom
Wednesday, April 20, 2011, 3:00 – 4:30 P.M.

Download the flyer (pdf, 426 KB)
Universities are going into business — in a big way according to Donald Siegel, dean of the School of Business and professor of management at the University at Albany, SUNY. As Siegel will discuss in his Technology and Society Forum presentation on April 20, recent years have seen the rapid rise of what he calls "academic entrepreneurship." Universities are engaging in the commercialization of technology through mechanisms such as patenting, licensing agreements with private firms, and university-based business incubators and science parks. Schools now have to manage extensive intellectual-property portfolios generated by the aggressive commercialization of discoveries from their laboratories. Siegel will explore the complexities and opportunities presented by this transformation, and recommend strategies that can help universities to sharpen their entrepreneurial effectiveness.
Siegel has also taught at SUNY-Stony Brook, Arizona State University, Rensselaer Polytechnic Institute, where he chaired the Economics Department, and the University of California-Riverside, where he served as associate dean for graduate studies. A prolific author of articles and books in his fields of expertise, he serves as an editor or on the editorial boards of leading academic journals.
The significance of Siegel's research has been recognized with numerous major grants and fellowships from organizations that include the Alfred P. Sloan Foundation, National Science Foundation, National Bureau of Economic Research, and the U.S. Department of Labor. He has advised the United Nations, the National Research Council, the Council on Competitiveness, the U.K., Italian, and Swedish governments, the U.S. Department of Justice, the U.S. Environmental Protection Agency, Chase Manhattan, the Securities Industry Association, Morgan Stanley, and the National Association of Manufacturers.
Siegel is currently co-chair of the National Research Council Committee on "Best Practice in National Innovation Programs for Flexible Electronics," and an advisor to the National Research Council on the Small Business Innovation Research Program.
NJIT welcomes attendees from Essex County College, Rutgers-Newark, and the University of Medicine and Dentistry of New Jersey.

For More Information: Contact Jay Kappraff, kappraff@njit.edu or 973-596-3490
Co-sponsors: NJIT Technology and Society Forum Committee, Albert Dorman Honors College, School of Management, NJIT ADVANCE, NJIT Office of Technology Development, NJ Innovation Acceleration Center, Sigma Xi.
Visit the NJIT Technology and Society Forum on the Web at http://tsf.njit.edu.
Previous Forum presentations are available at http://itunes.njit.edu; search for "Technology and Society Forum."