Music Improvisation Software




An Interface for People with Severe Disabilities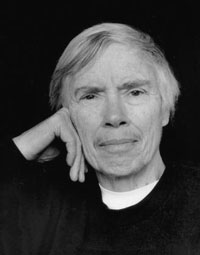 Pauline Oliveros
Founder, Deep Listening Institute Ltd.
Distinguished Research Professor of Music
Rensselaer Polytechnic Institute
NJIT Campus Center Atrium
September 20, 2010, 11:30 am – 1:00 pm
Download the flyer (PDF, 40 KB)

Music has many virtues — including the potential to benefit individuals whose mobility is severely impaired by cerebral palsy and spinal injuries. In the first of a new series of Technology and Society Forum presentations, Pauline Oliveros and colleagues from the Deep Listening Institute will demonstrate software that makes it possible to improvise music with slight head movements. This software extends the expressive, holistic and therapeutic benefits of musical improvisation to both adults and children.
Founder and executive director of the Deep Listening Institute, based at Rensselaer, Oliveros is also a Distinguished Research Professor of Music. For fifty years, Oliveros has been an important figure in contemporary American music as a composer and performer. She has had a major influence through her work with improvisation, meditation and electronic music.
Oliveros will be joined by Jaclyn Heyen and Leaf Miller. Heyen is a composer, vocalist and music technologist. Currently, she is technology assistant at the Deep Listening Institute and assists in the Adaptive Use program at Abilities First in Poughkeepsie, New York. Leaf Miller is a professional musician, teacher, occupational therapist and instrument builder. In her work with children with special needs, she strives to incorporate the healing benefits of drumming with her clinical training in human movement and development. She is collaborating ith Oliveros and the Deep Listening Institute on the Adaptive Use Musical Instrument Project, with he goal of developing alternative musical instruments for people with physical challenges.

Co-sponsors: NJIT Technology and Society Forum Committee, Albert Dorman Honors College, NJIT Biomedical Engineering Department, Murray Center for Women in Technology, Sigma Xi.