The Challenges for Research in a World Aware of Change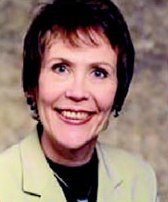 Margaret Leinin
Chief Science Officer and Vice President
Climos
NJIT Campus Center Ballroom
February 12, 2007; 11:30 am – 1:00 pm
Print brochure (148 KB, pdf)
As recorded in geologic deposits, the complex elements of the Earth system that determine climate and ecology have changed profoundly over many millions of years. However, while such changes have occurred in amore distant past, climate has been relatively stable during the last 6000 years. This stability can no longer be taken for granted, and there is growing awareness worldwide that the near future will bring major environmental changes of great significance for nations, social institutions and individuals.
Join Margaret Leinen as she explains how the buildup of atmospheric greenhouse gases over just two centuries has impacted the Earth's climate and ecosystems and how changes we are experiencing cannot be modeled without including fossil-fuel emissions. Leinen will examine the essential role of geoscience in understanding how climate processes will respond to a continuing increase in greenhouse gases and the rate at which change will occur.
Leinen holds a PhD in oceanography from the University of Rhode Island. Prior to her recent appointment as chief science officer and vice president of Climos, Leinen was the assistant director for geosciences at the National Science Foundation, where she led the transition of the Ocean Drilling Program to the Integrated Ocean Drilling Program, and oversaw the development of the Ocean
Observatories initiative and advanced modular incoherent scatter radar. At the University of Rhode Island, Leinen served as dean of the Graduate School of Oceanography, dean of the College of Environment and Life Sciences, and vice provost for marine programs.