China's Future: A Paradox of Hope and Fear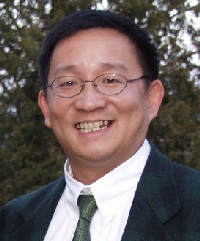 Cheng Li
Senior Fellow, Brookings Institution
William R. Kenan Professor of Government
Hamilton College
NJIT Campus Center Atrium
October 10, 3:00 pm to 4:30 pm
Download the flyer (PDF, 1 MB)
The 21st century has brought a major shift in geopolitical and economic power, and the People's Republic of China is a prime mover in this momentous change among the community of nations.  Long considered politically isolated and economically backward China has transformed itself into a key participant in the global economy, and perhaps into the most formidable pioneer on many economic frontiers.
Yet the rise to economic eminence is a paradox of hope and fear for China, and for all nations.  That's the perspective of Cheng Li, professor of government and Brookings Institution Senior Fellow.  In his Technology and Society Forum presentation, Li will address three interrelated aspects of this paradox and their worldwide implications--socioeconomic and demographic trends in Chinese society, the dynamics of the country's leadership, and the daunting challenges that China faces in the years ahead.
Li is uniquely qualified to offer this analysis.  Born in Shanghai, he experienced the turmoil of Mao Zedong's Cultural Revolution while growing up.  In 1985 he came to the United States, where he earned an MA in Asian Studies from the University of California, Berkeley, and a PhD in Political Science from Princeton.  he is the author of Rediscovering China:  Dynamics and Dilemmas of Reform, China's Leaders:  The New Generation, and Bridging Minds Across the Pacific:  The Sino-U.S. Educational Exchange 1978-2003.  In addition to his affiliation with the Brookings Institution and Hamilton College, Li is a director of the National Committee on U.S.-China Relations and a member of the Academic Advisory Team of the Congressional U.S.-China Working Group.
Co-sponsored by the NJIT Technology and Society Forum Committee, Albert Dorman Honors College, and Sigma Xi.
Additional links of interest: