Creative Thinking and Problem Solving


An Essential Skill for the New Millennium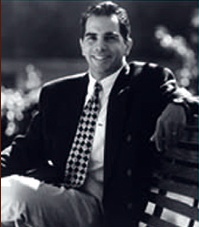 Gerard J. Puccio
Department Chair and Professor
International Center for Studies
in Creativity
Buffalo State, State University of NY

NJIT Campus Center Ballroom
September 27, 2006; 3:00 – 4:30 P.M.
Print brochure (476 KB, pdf)

Today, we are confronted by an ever expanding range of complex problems — often ill-defined, ambiguous situations which may seem to have no immediately apparent solutions. Accordingly, creative thinking is an increasingly important professional and personal skill. Join Professor Gerard Puccio to explore the nature of creativity and how we may enhance our potential for creative thinking in contending with such open-ended challenges. Professor Puccio will examine creativity as a skill vital for successful leadership and discuss ways to improve creative thinking in a variety of situations and professions, including education.
Professor Puccio holds a PhD in organizational psychology from the University of Manchester, England.At Buffalo State, the International Center for Studies in Creativity that he chairs is a unique academic department offering the world's only MS degree in creativity. A prolific writer, Professor Puccio has most recently co-authored Creative Leadership: Skills that Drive Change. In recognition of his outstanding work as a scholar, he has received the State University of New York Chancellor's Recognition Award for Research Excellence. He is an accomplished speaker and consultant who has worked with major corporations and numerous school districts. Traveling widely, he has conducted creativity workshops and given presentations in many parts of the globe, including Canada, the Dominican Republic, England, France, Hong Kong, Italy, Singapore, Spain and Tanzania.

POSITION PAPERS: