Sustainability and Society's Priorities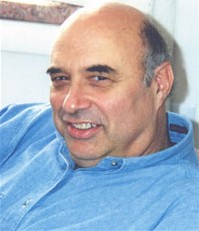 Jon Plaut
President, Global Learning, Inc.
NJIT Campus Center Ballroom
Feb 25, 2008, 11:30 am - 1:00 pm

Download the flyer (PDF, 2 MB)
"Sustainability" — it's a term that has risen to critical prominence in assessing our planet's resources and the future well-being of society. In his Technology and Society Forum presentation, Jon Plaut will explore the antecedents of our concern with sustainability, including the Agricultural and Industrial Revolutions, and increasing population. Focusing on the present, he will discuss the challenges of assuring a sustainable environment in the face of society's other priorities, among them economic and political considerations on the global, regional and local levels. His overview of potential solutions will address the responsibilities of the individual, industry, government and the educational community, especially universities.
Jon Plaut is president of Global Learning, Inc., an educational and environmental NGO based in New Jersey. Previously, he was corporate director for the environment at AlliedSignal.His extensive experience also includes appointment to the NAFTA Environmental Commission by President Clinton and service with the U.S. EPA NACEPT Trade and Environment Committee, the U.S. Council for International Business Environment Committee and the United Nations Environment Committee in New York. Widely published, Plaut has taught environmental studies and management at Ramapo College, Rutgers, Penn State and Tufts University.He has a BS in engineering from Penn State, a JD and MA in law (Georgetown and New York University) and an MA in film studies (New York University).
Co-sponsored by the NJIT Technology and Society Forum Committee, Albert Dorman Honors College and Sigma Xi.