Evolution of Life: Sex and Other Mergers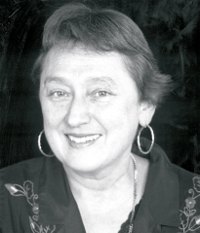 Lynn Margulis
Distinguished University Professor
Department of Geosciences
University of Massachusetts - Amherst
NJIT Campus Center Ballroom
March 31, 2008, 11:30 am - 1:00 pm
Download the flyer (PDF, 3.6 MB)
Humankind's biological evolution may be a process with inherent characteristics that make our future existence as part of the Earth's biosphere far from certain. This is the intriguing possibility that noted scientist and author Lynn Margulis will discuss in her Technology and Society Forum presentation, the second in the Spring 2008 Series.
The "dispensable" nature of our presence on the planet is related to the Gaia hypothesis, initially proposed by the British atmospheric chemist James E. Lovelock. Named after the Greek goddess of the Earth, this concept holds that all of our planet's living and nonliving components constitute a complex interacting system that can be thought of as a single organism. As Margulis will explain, it is our reproductive peculiarities within this system that could make the prospect of long-term survival for Homo sapiens so tenuous.
Margulis, who holds a PhD from the University of California at Berkeley, was elected to the National Academy of Sciences in 1983 and received the Presidential Medal of Science in 1999. The Library of Congress announced in 1998 that it will permanently archive her papers. Spanning a wide range of scientific topics, Margulis' publications include original contributions to cell biology and microbial evolution. She is also acknowledged for her contributions to the Gaia hypothesis. Among her recent books are Symbiotic Planet: A New Look at Evolution and Acquiring Genomes: A Theory of the Origins of Species.
Co-sponsored by the NJIT Technology and Society Forum Committee, Albert Dorman Honors College, Murray Center for Women in Technology and Sigma Xi.