The Wireless World: Untethered Opportunities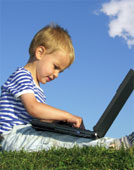 Steve Largent
President & CEO, CTIA, The Wireless Association
NJIT Campus Center Atrium
October 31, 2008, 8:30 am - 1:30 pm
Download the flyer (PDF, 3.9 MB)
Download the RSVP form (PDF, 3.8 MB)
Wireless communication technology for voice and data services is transforming daily life and global culture.  On October 31, panels of experts from all sectors of the wireless industry will share insights into topics such as the future of wireless communication, the evolving regulatory environment for wireless, and the economic implications for New Jersey and the nation.  In addition of representatives from industry, panelists scheduled to participate include members of state government and regulatory groups.
Keynote speaker will be Steve Largent, president and CEO of CTIA, The Wireless Association. Prior to joining CTIA, Largent was a member of the U.S. Congress, House of Representatives, representing Oklahoma's First Congressional District from 1994 to 2001. He was vice-chairman of the Energy and Air Quality Subcommittee and served on the Telecommunications Subcommittee, the Oversight and Investigations Subcommittee, and the Environment and Hazardous Materials Subcommittee.
Largent was also a record-setting wide receiver with the Seattle Seahawks for 14 years, setting six career records and participating in seven Pro Bowls. He was inducted into the Football Hall of Fame in 1995 and the World Sports Humanitarian Hall of Fame in 2006. Largent holds a BS in biology from the University of Tulsa.
NJIT faculty, staff and students may attend all sessions of The Wireless World forum without cost by registering no later than October 24. Click here for registration form. Print and send the completed form to: Jay Kappraff, Mathematical Sciences Department, 606 Cullimore Hall.
For more information: e-mail kappraff@adm.njit.edu or call 973-596-3490.
Sponsored by NJIT, the New Jersey Technology Council, and AT&T, with support from Verizon, Qualcomm, CTIA-The Wireless Association, T-Mobile, and the New Jersey Chamber of Commerce.