Designing Sociable Robots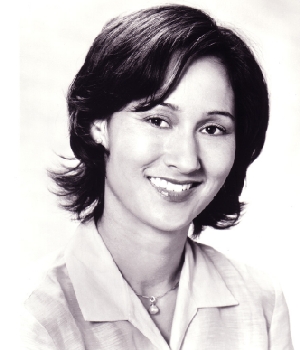 Cynthia Breazeal
Director, Robotic Life Group
MIT Media Lab
March 20, 2006, 11:30 am - 1:00 pm
NJIT Jim Wise Theater
Download the flyer (PDF, 1.8 MB)
Join Cynthia Breazeal for an odyssey into the world of robots when she comes to the NJIT campus for the next session in the university's Technology and Society Forum series.  Breazeal, who was an expert consultant for the Steven Spielberg/Stanley Kubrick film A.I. Artificial Intelligence, works on this technological and social frontier as a director of the Robotic Life Group at MIT
Breazeal's presentation is sponsored jointly by the Technology and Society Forum, Albert Dorman Honors College, and the Lillian Gilbreth Colloquium as part of NJIT's celebration of Women's History Month.  Later in the day, Breazeal will be a guest at the Lillian Gilbreth Women in Technology Leadership Awards ceremony, where she will great the all-female FIRST Robotics Team from Montclair High School.
Breazeal, who is also an associate professor of media arts and sciences at MIT, has been building autonomous robots for over a decade.  These range from insect-like planetary micro-rovers to highly expressive anthropomorphic robots.  Her work is informed by scientific theories of natural behavior and incorporates artistic insights to create capable and appealing robots that can socially interact and communicate with people in a manner that intrigues us intellectually and touches us emotionally.
Breazeal has published extensively on topics in her field, with journals and magazine articles, conference proceedings and books to her credit.  Her first book, Designing Sociable Robots, was published by The MIT Press in 2002.  Her accomplishments as a researchers and inventor have been widely featured by media that include Time magazine, Scientific American, The New York Times, The London Times, Le Figaro, The Washington Post, Business Week, NBC Nightly News, ABC World News Tonight, and National Public Radio's Morning Edition.  Recognition of Breazeal's creatitiy as a designer also includes exhibitions of her work at museum such as the Cooper-Hewitt National Design Museum.
NJIT welcomes attendees from Essex County College, Rutgers-Newark, the University of Medicine and Dentistry of New Jersey, and Sigma Xi.