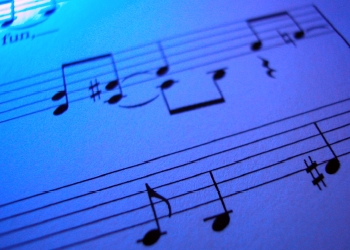 Featuring the Newark Arts High Advanced Mixed Chorus with Yvette Glover
Feb 1, 2006, 4:00 pm
Jim Wise Theater
Download the flyer (PDF, 2.8 MB)
The NJIT Technology and Society Forum, which seeks to showcase excellence in the many ways we communicate thought and emotion, will launch its spring program with a concert featuring the Advanced Mixed Chorus from Newark's Arts High School and singer Yvette Glover.  Co-sponsored by NJIT's Educational Opportunity Program, the concert is part of the university's recognition of Black History Month and celebration of our nation's rich diversity.
Arts High was the first high school in the United States with a curriculum devoted entirely to education in the arts.  The school's long list of famous alumni includes Sarah Vaughn, Steven Burroughs, Andy Bey, Wayne Shorter, Melba Moore, and -- more recently -- Tisha Campbell and Savion Glover.
Each year, auditions are held for majors in art, dance, drama, instrumental music, vocal music, and TV production.  In 2005, more than two thousand applications for auditions were received.  The Advanced Mixed Chorus is a combination of the Advanced Women's Chorus and Advanced Men's Chorus.  Member of these groups are students in the Arts High Vocal Department, which presently has an enrollment of some 140 very talented young men and women.  In addition to participating in concerts at the schools, the Advanced Mixed Chorus performs several times a year throughout New Jersey.
Joining the Arts High students will be Yvette Glover, one of this country's most sought after jazz vocalists and song stylists.  As the mother of tap dance star and Arts High graduate Savion Glover, she is the guest vocalist at many of his shows and is a frequent mistress of ceremonies at major tap festivals.  In addition to appearing throughout the U.S., she has performed in Europe and South America.